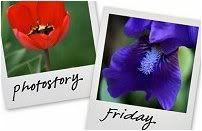 Hosted by Cecily and MamaGeek

For the first time in many years, we stayed home for the December holidays and invited both our families to spend time with us at our new home instead. Our first visitors arrived on the 15th December and the last ones left yesterday. We had an absolutely awesome time, entertaining and spending time with all of our loved ones. When the realisation set in that we were alone again for the first time in almost a month, we felt slightly depressed and wondered how we would fill our time. Shortly thereafter we also realised that we were exhausted! So after going to bed at midnight (at the earliest) for 26 days, we were all in bed by 9:30 last night.

And so life is back to the way that it used to be, with just the four of us. Oh, but how I miss everyone! Please come again soon!

Passed out