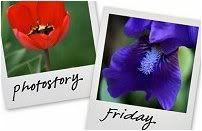 Hosted by Cecily and MamaGeek
I'm finding it hard to word my post today because I'm feeling sad and depressed (nothing that I want to get into in detail) and when I'm feeling this way, it's hard for me to communicate in English (which is not my home language). I suppose the reason I'm even saying this is because I have a tendency to want to over- explain everything and was trying to think how I'm going to do this, but I think for today, the less words I use, the better.
Anyway. I did a post a while ago about my aunt's
Moroccan Lifestyle
business. She asked me then to take some photographs of her goods for an ad in a magazine as well as a pamphlet. I was very nervous about this assignment as I had never done anything like it before, but both ad and pamphlet turned out really nicely and I'm proud that I could pull it through.
This week she asked me to do another shoot as she needs fresh pics for a new ad. This time I knew I would manage and did a lot of close-up shots to showcase the magnificent detail of the ceramics, mirrors, lamps etc.

While I was shooting, I realised that I have come a long way since I started my blog a mere three months ago. I have learned so much simply by forcing myself to use my camera every day and by looking at the photos of other bloggers.

I've mentioned before that I've come to love macro photography, and I realise that I partly have my aunt to thank! If I weren't exposed to all the intricate detail on her wares, it might have taken me a lot longer to pay attention to the small things.

And it has also made me realise that there is much more to photography than photographing children! And I suppose it has also made me realise that there is, in fact, more to life than being a wife and a mother.